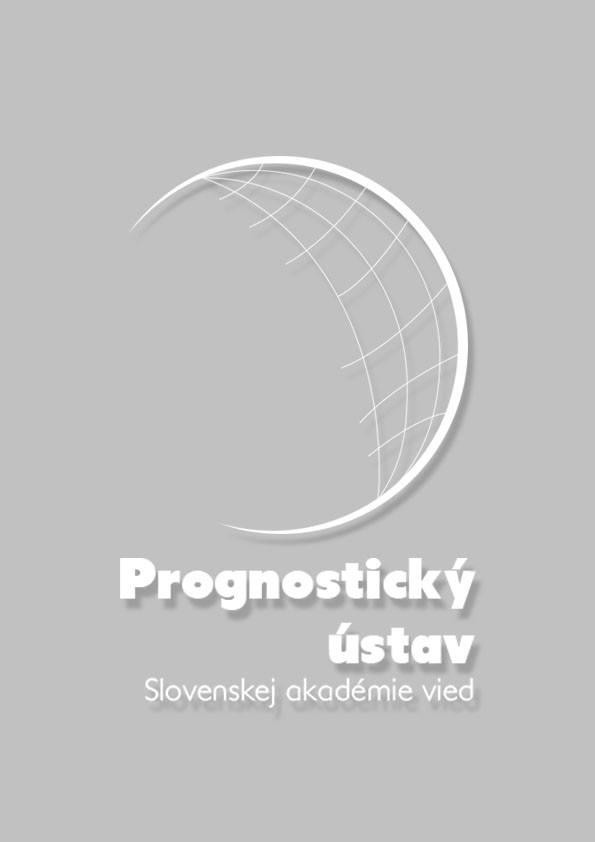 Institute for Forecasting of the Centre of Social and Psychological Sciences of Slovak Academy of Sciences, recognized with the HR Excellence in Research Award, is looking for Researcher in the field of employment, labour migration and social policy. Researcher will work on international collaborative research projects funded mainly through EaSI funding scheme of the European Commission.
The successful candidate will be required to work independently while supporting senior researchers at all stages of research. Tasks include: gathering, cleaning and organizing data (quantitative and qualitative), reviewing relevant literature, assisting in field work (interviews, online employer survey), analysing data, report writing, and disseminating research findings related to the project. Participation and active involvement in other activities of the Institute for Forecasting is expected.
We in turn offer an opportunity to participate in international research projects and to experience full research cycle.  We offer flexible working time, opportunities for soft skills development and affiliation with leading research institution in Slovakia. We offer part-time basis employment contract for the duration of 10-12 months, with a possibility of extension. The successful candidate is expected to start in September 2022.  The work will be organized flexibly, the team member is expected to work about 80 hours per month (part-time) and will be remunerated at the (starting) rate of about €8-10/hour (€800 gross/month), with a possibility for wage increase.

PROFILE
The candidate should:
Hold a masters' degree or a PhD in political science, sociology, economics or a related social science field from a research university (degree earned abroad preferred)
Have at least basic statistical and database skills or willingness to learn these skills
Have affinity and experience with interdisciplinary research, and in an international environment
Have experience or a proven interest in at least one of the following research areas: employment, labour migration, adult learning, skills, social policy, social inclusion and public policy
Be fluent in English and in Slovak in writing and speaking
Have strong analytical skills, excellent organizational skills, critical thinking, good time-management and strong interpersonal skills
Data visualization skills are an advantage
Experience with varied research methods (qualitative and quantitative) is an asset


APPLICATION
The applicant should provide in English:
Curriculum Vitae
A letter of motivation explaining how her/his skills and/or experience fit the position (500 – 700 words)
An academic writing sample (5-10 pages)
The shortlisted candidates will be expected to provide one recommendation letter

APPLICATION DEADLINE


Applications should reach us not later than June 24th 2022, 6PM. Shortlisted candidates will be notified by June 30th
Applications should be sent via email to: lucia.mytna-kurekova@savba.sk, Subject: 'EaSI Researcher´


For further questions and queries about the position please write to Dr. Lucia Mytna Kurekova at lucia.mytna-kurekova@savba.sk
Further information about the Institute for Forecasting of the Centre for Social and Psychological Sciences of SAS and its projects and activities see: https://www.prog.sav.sk/ .